Thank you everyone for joining us at DCD>Building at Scale Virtual.
We can't run the world's largest virtual events for the data center industry without you, our viewers, or our business partners. Remember you can access our virtual networking application to connect with speakers and other delegates, and access all the presentations on-demand.
This has been another fantastic virtual event. Make sure you check our summer calendar for all the virtual events we'll be running in 2020. One final thank you to everyone who listened in over the past three days - the feedback has been phenomenal.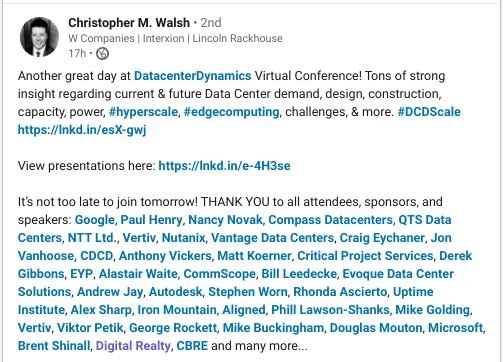 ---
Use this link to refresh for new stories.
---
Good morning and welcome to final day of the DCD>Building at Scale Virtual Live Blog. My name is Shaun, Content Marketing Specialist here at DCD and I'll be updating live throughout the day.
I'll be posting content, links, and listening in on discussions happening in the social sphere as the day goes on. Make sure you follow us on Twitter @dcdnews and use the hashtag #DCDScale to join in on the discussion. Remember, if you're a registered delegate you can access our dedicated networking platform to connect with other delegates and speakers - it's 100% free.
---
---
1:40PM EDT // 6:40PM BST
A huge thank you to not only Kevin for a great final presentation, but all of our panellists and delegates for making this virtual event such a success. Remember, you can access Kevin's presentation on-demand, and connect with him using out virtual networking app.
---
1:33PM EDT // 5:33PM BST
"There will be a tipping point."
Great follow-ups from Kevin on how increasing business growth will prompt a series of changes across this industry and the ones connected to it.
---
1:26AM EDT // 5:26PM BST
Tip #1 from Kevin and the team at NTT. What is of key importance though, is the commentary to go along with it. Make sure you're listening in.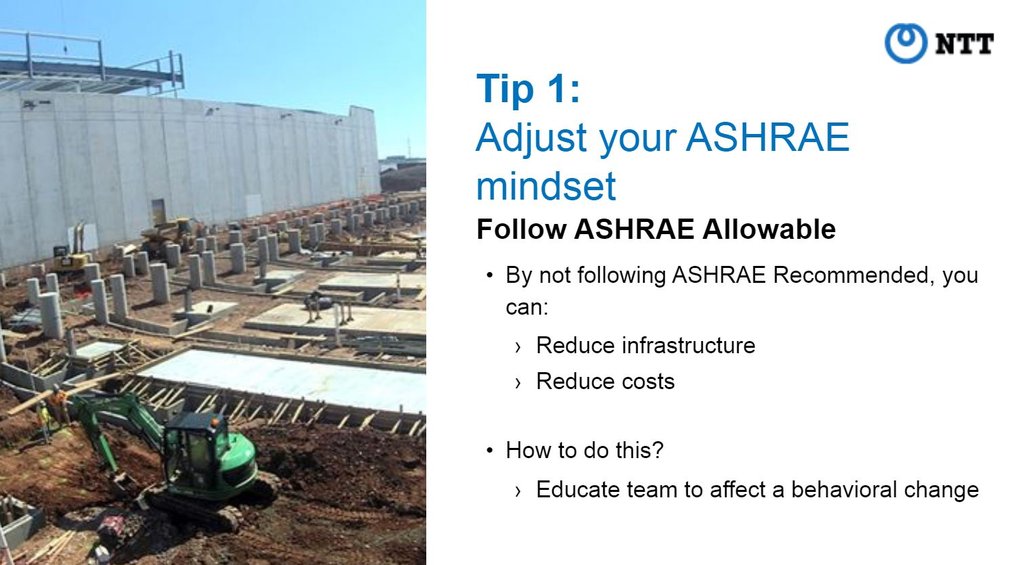 ---
1:24AM EDT // 5:24PM BST
A continually brilliant summary from Kevin on some of the key challenges facing the industry.
Increased manufacturing costs is certainly a poignant one, given that the industry is trying to reduce costs as low as possible.
---
12:58AM EDT // 5:58PM BST
Thank you very much to Mark, Matt and Anthony for a great look at what it takes to get an award-winning facility running. You can access their presentation for free, and connect with them on our virtual networking app.

Our last, and sadly final session for the day (and the conference!) is with Kevin Dalton, NTT who will be sharing his Top 3 tips to reduce operations and construction costs.
Top 3 tips to reduce operations and construction costs
Kevin Dalton, Senior Vice President of Construction and CFED, NTT Global Data Centers, Americas
---

12:34PM EDT // 5:34PM BST
Having everyone involved in key decisions early seems to have led to smooth sailing.
Great examples of project management and leadership from Matt and his team.
---

12:22PM EDT // 5:22PM BST
Really in-depth information from Mark on how DUG implement technology in their builds.
More specifically, the specific UPS and cooling components are really interesting to see from a case study perspective.
---
11:55AM EDT // 4:55PM BST
Thank you very much to our panellists, what a great look at the frontline. Remember you can watch the webinar again, and connect with the panellists all through our available resources.

Up next is another great case study on an award-winning data center project:
---

11:43AM EDT // 4:43PM BST
Interesting points from Paul on thoughtfulness in integration.
Standardization answers a lot of those questions, but the industry needs to do better at anticipating needs.
---

11:34AM EDT // 4:34PM BST
"If it doesn't feel difficult, we're probably not pushing hard enough."
Great insight from Peter and how sometimes, you just have to make things work.
---

11:23AM EDT // 4:23PM BST
Interesting insights from Mike on how Microsoft tackles scaling in new geographic regions.
Supply chain is just one element of deployment - Microsoft seem to be making use of modular data centers more frequently.
---
10:50AM EDT // 3:50PM BST
Big thanks to Jon for a really informative panel. As George mentioned, make sure you use our networking app to get the most out of your virtual conferencing experience.

Up next is a big panel on building for hyperscale, featuring some experts who are most definitely on the frontlines.
---
10:24AM EDT // 3:24PM BST
Jon sharing some really interesting visual on the direct and indirect systems.
We talk a lot about these cooling principles, but so rarely ever get to see the actual processes behind the end-result.
---
10:10AM EDT // 3:10PM BST
Fantastic visual representation on the process of evaporative cooling.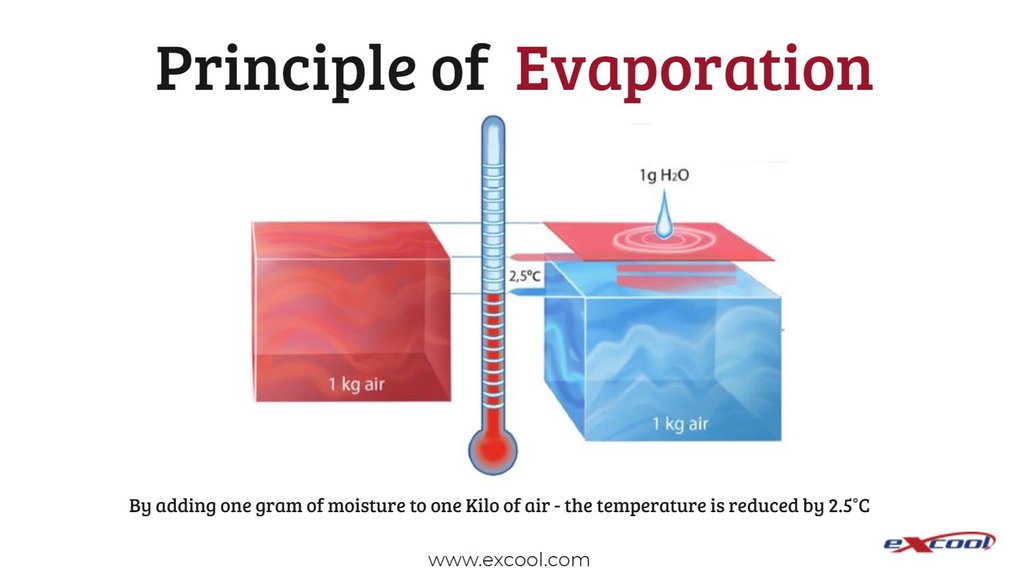 ---
9:42AM EDT // 2:42PM BST
Thanks Carlos, for a really in-depth presentation. You can watch Carlos' presentation again by accessing it for free, on-demand. You can also connect with Carlos and other delegates on your virtual networking app.

Up next is John Pettitt from Excool ltd., who will dive deep into the key attributes and differences between the two smart technologies, and assess the latest innovations of each, to enable data center owner operators to make informed decisions when choosing between the two.
---
9:24AM EDT // 2:24PM BST
A point Carlos mentioned about the importance of networking monitoring was echoed yesterday.
Predictive analytics, remote hands, AI - all of it is being discussed more than ever before, partly due to Covid-19.
---
9:10AM EDT // 2:10PM BST
Great overview from Carlos on what will drive an increase in the need for response time.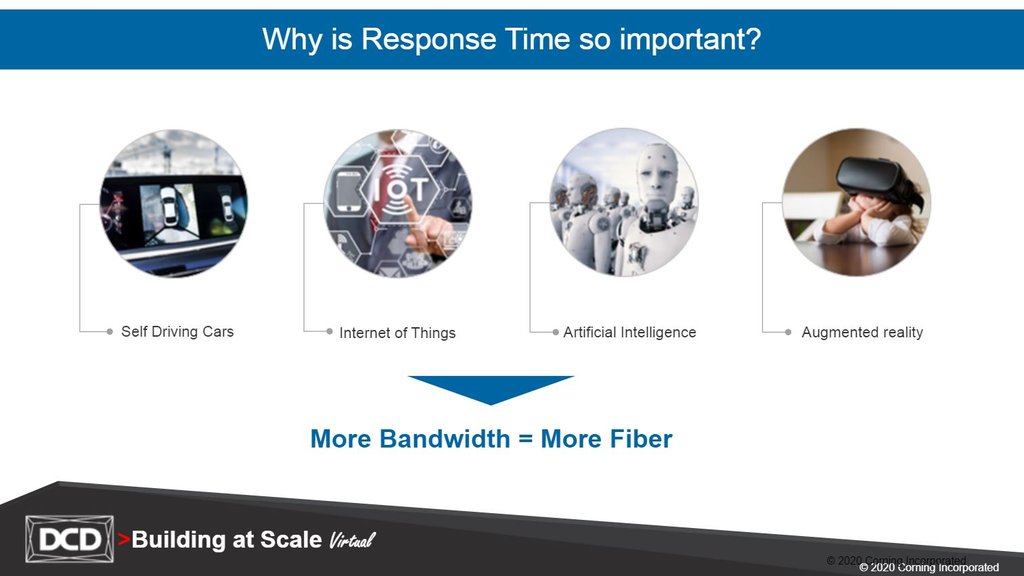 ---
8:59AM EDT // 1:59PM BST
Fantastic panel! Thanks to Tom, Aidan and Ferris for joining us. Remember you can access the panel again, on-demand, for free and connect with the panel speakers on our networking app.

As George mentioned, out next presentation is from Carlos Mora, Corning and looks at how data centers can prepare from the outset to meet the bandwidth, latency, density and security needs to keep business applications running at an optimum.
---
8:33AM EDT // 1:33PM BST
Here's the research George mentioned - available for download through the resources widget in the on24 platform.
---

8:30AM EDT // 1:30PM BST
Very valid points from Aidan on the importance and the scarcity of water in some places.
Particularly for Australia, a usually dry country with droughts throughout much of the land.
---

8:26AM EDT // 1:26PM BST
"Data centers will have to move one from being a consumer of the energy grid, to a participant."
Really important vision from Tom on the role of data centers. The industry consumes a lot of energy, it makes sense that it contributes to generating those resources.
---
8:17AM EDT // 1:17PM BST
The UN Sustainable Development Goals George mentioned.
---

8:14AM EDT // 1:14PM BST
"We need much more precise measurements and goals."
Great point by Ferris - the industry needs to be specific about how we address the challenge from the get-go.
---
7:57AM EDT // 12:57PM BST
As Kisandka mentioned, thanks to the gents on the panel for joining us this morning. You can re-watch the panel on-demand, for free, and connect with the team on our dedicated network app.

Don't miss our next panel, starting in just a few minutes - we're asking our panel of experts to challenge the belief that sustainability will add to costs and will not deliver immediate financial benefits.
---
7:53AM EDT // 12:53PM BST
"The transparency on this project as a whole has made all the issues and problems that have happened significantly easier to solve."
Great points from Lawrence on the importance of transparency in projects.
---

7:48AM EDT // 12:48PM BST
Great visuals from Ian on the actual site, with a good overview of the processes it took to get the project done.
This stuff is very useful for people across the industry.
---

7:24AM EDT // 12:24PM BST
Great overview of Barry on the history of the site and how it's positioning played a role in site selection.
Often overlooked in case studies is the process of confirming a deal in the procurement of new data centre infrastructure, so this is a really valuable retrospective.
---

5:25AM EDT // 10:25AM BST
First up this morning we have a case study panel: Delivering an 80MW data center development in East London. This case study will show how this investment model was realized, and share practical insight into the development and construction process from concept to delivery.
---
More from DCD>Building at Scale Virtual