San Francisco
Watch sessions on-demand
The virtual conference for the hyperscale data center ecosystem
Eco-watts: lifting the veil on transforming the data center for green computing at scale
—
Data centers currently consume 3% of the world's electrical supply, and the world produces upwards of 50 million metric tons of e-waste annually. Thus, the total cost to the environment (TCE) is as important as total cost of ownership (TCO) for Intel.
With over 280,000 servers (which include over 2 million Xeon high clock cores), over 348 petabytes of storage, and around 500,000 network ports within its 92-megawatt data center capacity, Shesha will outline the complexity of building, maintaining and 'greening' computing infrastructure which has grown in excess of 6000% over the past 13 years.
This session took place on October 16, 2020
Please complete the following form to access the full presentation.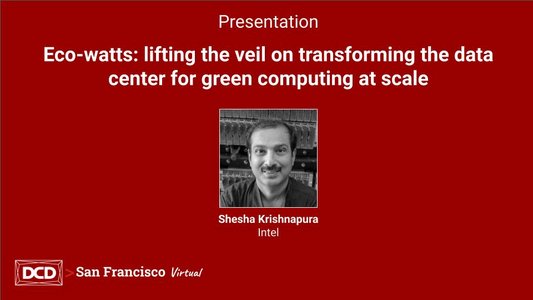 Eco-watts: lifting the veil on transforming the data center for green computing at scale