Ready to Retrofit? Untangling the Complexity of Upgrades Whilst 'Live'
This session took place on April 9, 2019
Please complete the following form to access the full presentation.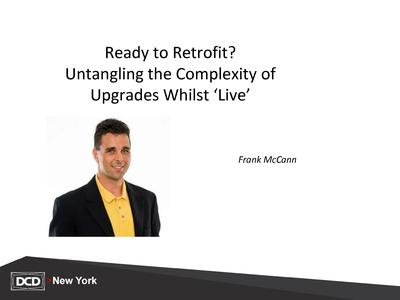 Ready to Retrofit? Untangling the Complexity of Upgrades Whilst 'Live'
Retrofitting a live data center is not all that different than open heart surgery. We have to keep the customer equipment up and running while improving the overall environment. So many things can go wrong but utilizing a new location is not always an option. In this session we will go into some of the issues to be wary of as well as how to minimize risk. A successful data center is a living, breathing entity. It grows and changes. Be prepared for success and be prepared for the growing pains you will face.
Speakers