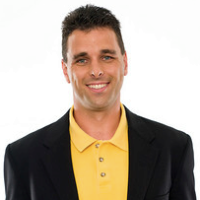 Frank McCann
Senior Manager - Network Construction
,
Verizon
Frank is Senior Manager for Network Construction at Verizon and focuses on forecasting, long term planning, and process management.
Previously, during his role as Principal Engineer for Network Engineering, Frank oversaw three to five year planning for the regional wireless network buildings in the Northeast for Verizon. His main focus had been on the infrastructure - commercial power, equipment power, cooling and space. This includes budget forecasting as well as building business cases for larger projects.  
Frank's team lead the conversion of regional wireless offices from DC power to AC power; focusing on the reliability, flexibility and cost savings aspects to make it the new company standard. Frank was called upon to assist in the September 11 aftermath, restoring communications to downtown Manhattan. After earning a BS in Industrial and Manufacturing Engineering at NJIT he moved on to the National Network Operation team within Verizon Wireless as a Network and Construction Engineer.
For 12 years Frank worked on various projects of increasing responsibility throughout the NNO organization. He redesigned the telco pop rooms that feed the national data centers for better space and power efficiency, saving the need for expensive and intrusive expansions. Frank spent several years as the prime engineer for the nationwide microwave network, earning accolades for emergency restoration efforts in Louisiana and Mississippi after Hurricanes Katrina and Rita.