Preparing for the Black Swan: Designing Critical Facilities for Extreme Events
This session took place on April 9, 2019
Please complete the following form to access the full presentation.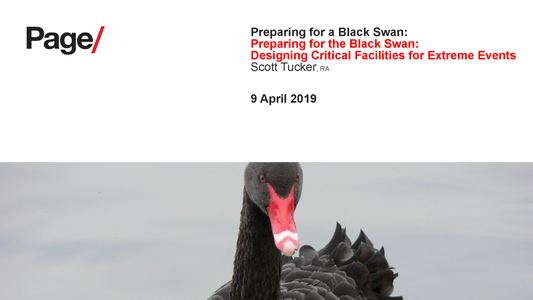 Preparing for the Black Swan: Designing Critical Facilities for Extreme Events
Traditional "hindsight" and risk analysis approaches to critical facility planning fall short when addressing "Black Swan" events like the unprecedented flooding during Houston's Hurricane Harvey in 2017. Calculating risk matters less when deciding how to plan for any high-impact, low-frequency threat, especially if the consequences are severe. How do we plan for extreme and unpredictable events in our facility designs? What threats are most consequential for mission critical facilities? How can we prioritize improvement dollars to maximize resilience? This presentation will outline a systematic way of evaluating risk, developing options, and prioritizing robust solutions.
Speakers
Brought to You by