Petter M. Tømmeraas
SVP - Data Center Services

,

Basefarm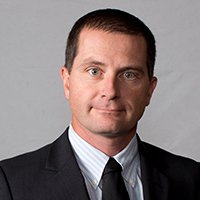 Petter M. Tømmeraas is Senior Vice President for Data Center Services in Basefarm. Basefarm have data centers in Oslo, Stockholm, Amsterdam, Frankfurt and Berlin. Through the sale of Basefarm to Orange this summer Basefarm became a part of an organization running 60+ data centers all over the world.
Tømmeraas has more than 20 years of experience within data centers, IT and telecommunications. After having worked for an American software and hardware vendor in the mid-nineties, he started working in EUnet in the first half of 1998 and was part of the KPNQwest team that built a pan-European fibre network and a number of data centers all over Europe. In the years after he worked within the companies that developed from the old EUnet and KPNQwest organizations mainly focusing on data center services, telecommunication services and managed services. In 2009 Tømmeraas helped set up a company to deliver data center services and managed services, mainly to the Norwegian market. The company was sold to Swedish publicly listed company Phonera.
He then joined Norwegian data center company Green Mountain as the Chief Sales Officer of the company. In early 2018 Tømmeraas joined the European data center and managed services provider Basefarm as Senior Vice President Data Center Services. Basefarm was sold to French telecommunications and managed services company Orange during the summer of 2018 and is now wholly owned by Orange.
Tømmeraaas holds a Bachelor of International Business degree with honours. His specializations are finance, marketing and law.