Aquila Capital's data center subsidiary AQ Compute has announced two new CEOs.
The company has announced Henry Daunert as CEO after acquiring his company OnValue. Andreas Myr has been appointed as the CEO of AQ Compute Norway.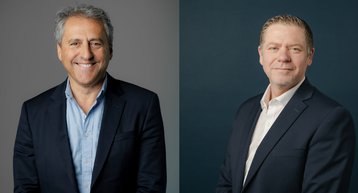 "We are pleased to announce Henry Daunert as the new CEO of AQ Compute," the company announced.
Daunert said: "AQ Compute is active in the development and operation of technologically leading data center and colocation services within Europe. As part of Aquila Group, we aim to operate our facilities with 100 percent renewable energy. This gives us a competitive advantage and enables us to participate strongly in the dynamically evolving market for computing capacity with a strong focus on sustainability. In my new role as CEO, I am very much looking forward to contributing to sustainable growth in this industry together with our team."
He replaces Petter M. Tømmeraas, who had led the company since 2021. Tømmeraas will act as special advisor to the board and CEO until the end of the year. AQ said Tømmeraas has decided to leave AQ Compute to pursue other opportunities outside of the company.
"We thank him for his valuable contribution in growing the company," the company said.
Daunert previously served AQ Compute as EVP, and is the former CEO of data center advisory firm OnValue, which had been working with AQ Compute since last year.
AQ Compute's new Norway CEO, Myr, previously worked at Orange Business Services as VP for data center services, where he was responsible for the construction, sales, and marketing of data center services. He joined AQ Compute as VP of Nordic sales from Orange in February 2023.
In his new position, Myr will focus on several key areas to further develop the colocation market in line with AQ Compute's mission to provide modular, carbon-neutral data center capacities and colocation services. He will lead the construction and promotion of the company's AQ-OSL1 facility in Norway.
Myr said: "In a world where progress often comes at the expense of our planet's future, AQ Compute is driven by an unwavering commitment to sustainability. It is the balanced harmony of renewable energy and a state-of-the-art data center that sets us apart. With determination, we are creating a present that meets our needs while preserving opportunities for future generations. Through our strategic initiatives, we aim to bring AQ-OSL1's integrity and reputation to the forefront and make a positive impact across borders, locally and globally."
Launched in 2020, AQ Compute is a subsidiary of German investment firm Aquila Group.
The company's first data center is a facility in Hønefoss, Norway. The company originally announced a 20,000 sqm (215,000 sq ft), 10MW facility, with 5MW set to launch by the end of 2021. Today, the company says the site has availability of up to 25MW and future potential for up to 40MW. The first 5MW phase – now set to launch in 2024 – will offer 1,700 sqm (18,300 sq ft) of whitespace.
The company announced plans for a 43,000 sqm (462,850 sq ft), 50MW data center in Barcelona, Spain, in September 2022. That facility is planned to be ready for operation by mid/end 2024. The facility will be built in the Parc de l'Alba business park in Cerdanyola del Vallès on land previously owned by Cerámicas Catalonia. The company will reportedly be investing around $300 million in the project.
AQ has previously said more sites across Europe with capacities ranging between 10-50MW are scheduled, though details weren't shared. CBRE is leading in the selection of sites and will also act as the operator of selected sites and as a real estate and financial advisory services provider.