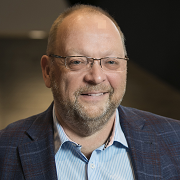 Nigel Bayliff
CEO
,
Aqua Comms
Nigel Bayliff, CEO of Aqua Comms, is a global telecom industry veteran of 30 years experience as both operator & purchaser, developer & constructor of significant submarine cable systems. His unique global experience from both sides of the industry has led him to be an advisor and consultant to cable development, private equity and government clients.,
Nigel previously served as the initial CEO and board member of Huawei Marine Networks, presiding over several major, technological product advances as well as its commercial launch into the marketplace. Prior to this, he was a member of the executive team of FLAG Telecom working as director and deputy chairman for several group companies, and was responsible for the construction and operation of the FLAG Global Network, encompassing 65,000 km of submarine cable systems providing carrier-grade connectivity services to 40 countries.
Nigel serves as Vice-Chairman of the United Nations Joint Task Force that examines the gathering of disaster mitigation and climate information from the global web of undersea cable assets. In 2006 he was elected as a Fellow of the UK Institute of Engineering Technology.