Aqua Comms has announced the appointment of Jim Fagan as its new CEO.
Fagan will begin the role on May 1, 2023, and joins from Global Cloud Xchange (GCX) where he's chief strategy and revenue officer.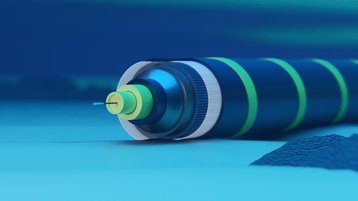 An industry veteran, Fagan has worked in the telecoms and IT industry for over 25 years, spanning a variety of companies including Dell, Rackspace, Pacnet, Telstra, and JF Telecom before joining GCX in September 2020.
These roles have seen him based in the US, EMEA, and Asia Pacific regions.
Fagan will replace the current CEO Nigel Bayliff who leaves the business on April 30, 2023. The subsea connectivity carrier Aqua said that the transition will be a "seamless handover".
Aqua Comms AEC-2 (America Europe Connect-2) subsea cable recently landed in Mayo, Ireland. The cable, which launched in 2020, is Aqua Comms' second Trans-Atlantic subsea cable system after the AEC-1, and connects the US to Denmark.
The company is also set to open a new route from Southern Europe to India with its EMIC1 route.