John Sasser
Senior Vice President - Operations

,

Sabey Data Centers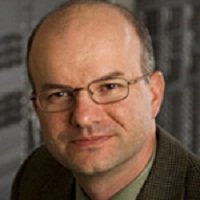 John Sasser,  Senior Vice President of Operations for Sabey Data Centers, brings over twenty years of management experience to the operations of Sabey Data Centers' portfolio of campuses. In addition to all day-to-day operations, start-ups and transitions, he is responsible for developing the conceptual bases of design and operations for all Sabey data centers, managing data center client relationships, overseeing construction projects, and planning for electrical utility capacity. 
With a background in engineering and facilities, he specializes in ensuring Sabey's data center solutions meet customers' evolving needs. Sasser is passionate about efficiency, resulting in over $3 million in awarded utility incentives, along with an Energy Star rating of 100 for Sabey's Intergate.Quincy data center. The combination of low PUE (Power Utilization Effectiveness) and tailored solutions helps Sabey's clients drive down their total cost. To better test data center airflow, Sasser invented a mobile commissioning assistant, patent recently awarded.
John and his team have routinely received recognition for continuous uptime from the Uptime Institute. Prior to joining Sabey, he worked for Capital One and for Walt Disney Company and spent seven years with the Navy Civil Engineer Corps. John is also President and founding member of the Western Washington State Chapter of AFCOM, a leading international data center operations industry group.