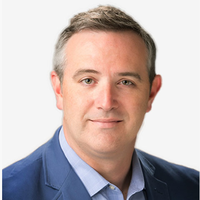 Jeremy Clute
Vice President of Business Development
,
Nlyte Software
Jeremy Clute is VP of Business Development for Nlyte Software, where he is responsible for driving new growth through the creation of valued partnerships with industry leading companies to expand Nlyte's business and portfolio.
Jeremy has worked in software for 20 years and nearly half of that time has been spent in the Data Center market, working at Emerson Network Power and through the transition of that business to Vertiv. During his time at Emerson and Vertiv Jeremy had portfolio management responsibility for the IT Systems business, which includes data center software and IT appliances.
Jeremy holds a B.A. in International Trade and a Master's of Hispanic Studies from Auburn University.