Zeittec has built a data center for Agência Brasileira de Inteligência (ABIN), the Brazilian Intelligence Agency.
The Brazilian firm installed a new 300 sqm (3,230 sq ft) data center at ABIN's headquarters in Brasília, in the Federal District.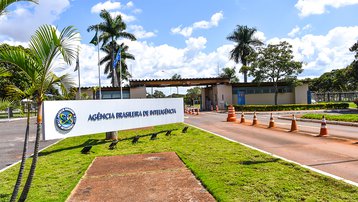 The facility included a 50 sqm (538 sq ft) data hall, power room, operation room, equipment room, and an IT department area. The facility includes two 230kVA generators.
Zeittec carried out all construction stages on a turn-key basis, also moving ABIN's servers and assets to the new facility.
The company said the data hall was built as a safe room system certified by ABNT 10,636, with CF 120 classification to make it more fire-resistant – for up to two hours – while the rest of the facility was built using regular masonry.
Around 30 sensors were spread across the data center to constantly measure temperature, humidity, or the presence of liquids or open doors. The facility includes 41 cameras for security surveillance.
"The data center's energy concept is fully adherent to a Tier III with Tier IV characteristics," said Zeitec engineer Fabrício Costa. "The entire system has redundancy with a double bus on two distribution lines. So, it's a totally redundant electrical system and without what we call a single point of failure."
Zeittec focuses on turnkey data center projects for clients including retrofits, modular, and containerized offerings, and has been operating since the early 2000s.
In September 2022, the company built out a 35 sqm (376 sq ft) data center for Sebrae-PR, the Brazilian Micro and Small Business Support Service in Curitiba. In November of that same year, the company announced plans to build a data center for the Federal University of Espirito Santo which will eventually span around 300 sqm (3,230 sq ft).
At the start of this year, the company announced that it would be building a data center for the Santos Port Authority, to be completed in mid-2023. It recently launched a new facility for the Public Ministry of Mato Grosso (Ministério Público do Mato Grosso do Sul, or MP-MS) in Campo Grande, western Brazil.