Data center company zColo LLC is suing its Boston landlord, Markley Group, for improper conduct and a defacto breach of the lease agreement.
zColo - acquired by DataBank in 2020 - claims that Markley Group has engaged in a years-long letter-writing harassment campaign, and unreasonably demanded $70 million in an invoice last year, despite monthly lease payments being agreed at $63,708.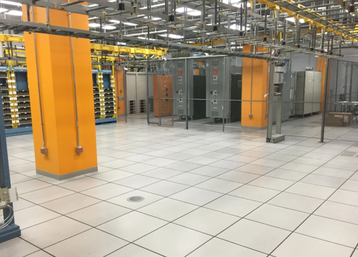 zColo further alleges that Markley Group has "refused to respond to zColo's proposal for necessary remediation work at the property, and refuses to recognize zColo's right to extend the lease per its terms," in the filed complaint.
The data center in question is a 920,000 sq ft (865,470 sqm) facility above a Macy's in Boston's Downtown Crossing. Located at One Summer Street, the carrier hotel data center has a total capacity of 30MW, of which zColo leases 0.5MW capacity and 8,090 sq ft (752 sqm) of raised floor space.
The lease was originally signed with Zayo Group in 2014, zColo's former parent company. While in the lease agreement there was supposedly a stipulation that allowed Zayo to switch the lease to its subsidiary, zColo, Markley refused, saying the operator was in breach of contract.
The move to give the lease to zColo was in October 2020, not long before zColo announced that it would be sold to DataBank. The company claims the refusal on Markley Group's part was due to the companies being in 'competition,' as both are in the data center or colocation business.
After the lease changed hands, Markley allegedly began accusing Zayo of 'scheming' to compete against its services, and zColo claims that Markley went on to say that it had previously looked over Zayo's 'minor' colocation services.
zColo claims that it has paid Markley $2.5 million in rent since December 2020. With the monthly lease payments initially agreed at $63,708, that sum should be closer to $1.85m.
The lawsuit is asking that the court interpret the lease and resolve the disagreements between the parties, with zColo also asking for damages (the value of which could be at least twice as much as the actual damages) as a result of Markley's 'improper conduct' which, according to the filing includes, "constitutes a breach of the lease, a violation of the covenant of good faith and fair dealing implied in that lease, and unfair and deceptive trade practices prohibited by M.G.L. c. 93A."
Markley Group told DCD in an email: "Markley is aware of the lawsuit recently filed by zColo and strenuously denies all allegations in that complaint. Markley will take full advantage of its opportunity to respond to zColo's complaint and will assert its own claims in connection with this dispute. Markley looks forward to the opportunity to present its case and to seek performance of the lease in accordance with its terms."
DCD has contacted DataBank for comment.
Markley leases out two data centers in Massachusetts, one in Boston and the other a 50MW data center in Lowell. The company was founded in 1991 and claims to be New England's largest and longest-operating multi-tenant data center and telecommunications company.
DataBank, zColo's current parent company, currently operates 74 data centers with a total IT load of 352MW across its portfolio. The company's acquisition of zColo saw it gain ownership of zColo's 44 data centers, from which it still leases space to Zayo Group.