Zayo comes one step closer to completing its largest infrastructure project in Europe, with the expansion of its long haul fiber network in the UK.
The upgrade will involve increasing the fiber count on the company's 500 kilometer ring spanning the country, as well as adding two new routes connecting the eastern and western coasts. The additional fiber will also connect to the company's submarine cables that link the UK to Ireland and France.
Connecting Europe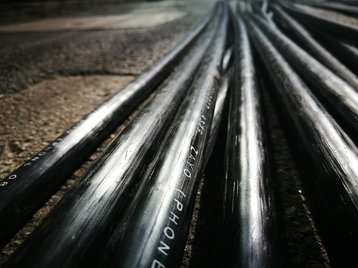 Aiming to complete the work within the next twelve months, the network provider noted that new routes will comprise high-count, low loss fiber types and will be built over the shortest possible paths.
The company's managing director for Europe, Annette Murphy, said: "Our continued expansion underscores our commitment to Europe and provides opportunity for customers who can benefit from our fiber network, data center footprint and extensive connectivity across our global network."
Zayo's fiber network spans 126,990 route miles, connecting 1,100 data centers and more than 35,000 buildings in the Americas, Europe, the Middle East, and APAC. The company also runs more than 50 colocation data centers worldwide.
Last month, Zayo Group announced its intention to split its operations into two public companies: one for its enterprise services, encompassing its networking, Ethernet and SONET segments, and the other for telecommunications infrastructure - grouping together its fiber and data center businesses, called Fiber Solutions and zColo.