American infrastructure and networking specialist Zayo will soon be opening a new Parisian data center, at 16-18 Avenue de l'Europe in Vélizy-Villacoublay, a south-western suburban town just outside the city.
An American in Paris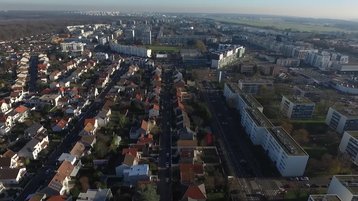 The data center, which is said will be 55,000 sq ft (with no further details in terms of allocated technical space) will be strategically placed, as Vélizy-Villacoublay is a major French telecommunications and IT hub.
According to Zayo, close proximity with the company's Z'colo facility in central Paris means that the two data centers can be tethered to avoid lapses in latency and ostensibly offer a more reliable cloud service. 
Zayo has its own 350 route mile fiber network in the Paris metro area, with further connections spanning the entirety of the US and running through Germany, Belgium, the Netherlands, and the UK, with high concentrations of fiber in Amsterdam and London.
The company offers colocation and private cloud services, managed services, ethernet and dark fiber, and operates its own mobile infrastructure.