Zayo has been selected to boost network capacity to 100G between Paris and Marseille by a "large global carrier", linking with two new subsea cables and enabling high bandwidth connectivity to Europe, the Middle East and Asia.
The upgrade will use the Viatel network, which Zayo acquired in November 2015, to provide backhaul capabilities for subsea cables AAE-1 and SEA-ME-WE-5, which are expected to be completed later in 2016.
Zayo will deploy a 100G system over the existing fiber network and continue to provide dark fiber along the route.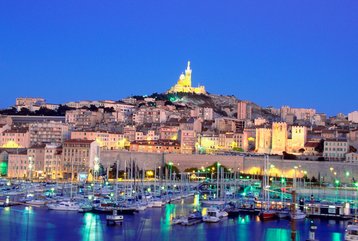 Orange submarine
The subsea cables have been funded by an international consortium of telecom companies that includes Orange Group subsidiary Orange Marine, as well as three banks, the French Development Agency (AFD), the Islamic Development Bank (IDB), and the Djibouti BCI-MR.
The 20,000km fiber optic network SEA-ME-WE-5 will run from France to Singapore. AAE-1 will be 25,000km long and will extend through Europe, travelling via Oman to Southeast Asia and Africa.
The Zayo connection, running between Marseille and Paris via Lyon, provides high-speed, low-latency connectivity. Marseille is considered a strategic city in Europe as the gateway and key aggregation point between Europe, Asia and Africa, the company said.
Alastair Kane, managing director of Northern Europe at Zayo, said: "Zayo can connect customers from Marseille to Milan, London, Dublin, New York, Toronto, Los Angeles and back around the world. With the upgrade, we are well-positioned to capture global traffic growth."