Indian data center firm Yotta Infrastructure is planning to expand into Bangladesh.
The Hiranandani-owned company reportedly aims to invest 20 billion Bangladeshi Taka ($190.5 m) in developing a hyperscale data center park in Dhaka in the next four to six years.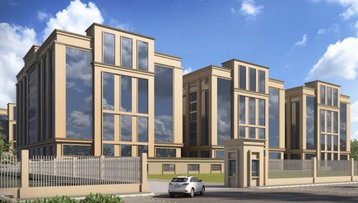 To be located in the Hi-Tech City business park in Kaliakair, in the Gazipur district of the city, the new campus will feature two data center buildings, featuring 4,800 racks and offering 28.8MW.
The first building is due to go live in Q3 2024. The company is working with local conglomerate Shamsul Alamin Group for the project.
"Realizing the exponential potential of Bangladesh and its emerging leadership in digital transformation, we are excited to bring our industry-acclaimed and trusted capabilities to the country to fuel its digital revolution," said Sunil Gupta, co-founder & CEO, Yotta Data Services. "Yotta's Dhaka Data Center Park will not just ensure that businesses in the region gain access to state-of-the-art data center infrastructure, but also transform themselves with our proven suite of digital transformation solutions – thus inching closer towards the vision of a truly Digital Bangladesh."
Yotta currently operates a 50MW campus in Mumbai; at full built-out, the campus will have five buildings spread over 24 Acres with capacity for 7,000 racks. It also recently launched a campus in Noia that will eventually span six buildings and offer 160MW. The company is planning further facilities in Chennai, Delhi, Bengal, Gujarat, Pune, Powai, and Kolkata.
Bangladesh has a minimal colocation market but does have local players including Felicity IDC and Red.Digital. The government also operates an Uptime Tier IV-certified facility in Dhaka.
Alamgir Shamsul Alamin, Managing Director, Shamsul Alamin Group, said: "We are proud and elated to welcome Yotta and the Hiranandani Group to Bangladesh, a land abundant with opportunities. Learning about Yotta's successful efforts in India and its mission of bridging the digital divide, our partnership with them couldn't be more natural. Similar to India, our government has embarked on an ambitious journey of Digital Bangladesh, and we are proud to join forces with Yotta to set up its hyperscale data center park in Dhaka."