Russian Internet giant appears to be preparing to shift Russian-speaking users to a minimalist home page, after sanctions forced it to sell its media products.
The company has been quietly updating its neglected search-only page ya.ru, as a possible replacement for yandex.ru, its current home page, which hosts a mass of content from Yandex social media and news sites. This could be the first step in moving to a more limited and less controversial home page, according to TechCrunch, which spotted the development.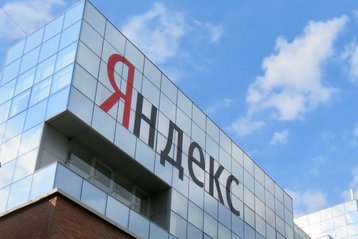 Despite hosting large amounts of Russian propaganda about the war in Ukraine, Yandex has yet to be sanctioned by the EU and US, however, two of its executives have been sanctioned, and Yandex has announced it is to sell its media businesses to the Russian social media player VK to head off potential sanctions.
Yandex News and the Zen social media platform have been criticized for spreading Russian propaganda and censoring true reports of the war in Ukraine. The division's head resigned after he faced sanctions, in part because of Yandex News' role in spreading propaganda. More recently the head of Yandex itself, Arkaday Volozh, resigned.
The final details of the sale of News and Zen have not been published yet, but in order to evade sanctions, Yandex will have to disentangle the media products from its home page. Moving users over to ya.ru could be one way to do this.
"It's not clear how the operational terms of the deal will finally shake out," says TechCrunch's Natasha Lomas, "given how embedded the media products are on yandex.ru."
It's not the first time Yandex has changed products. It's previously been reported that the company has taken the unusual step of removing national borders from its online maps, in order to avoid criticism from the Kremlin.