Russian tech company Yandex plans to spin off its cloud computing and other tech businesses, moving them out of Russia.
While Yandex's holding company has technically been based in the Netherlands for more than a decade, the company's Russian ties have left it exposed to the fallout from the war in Ukraine.
Over the summer, the company also sold off its media business to Russian state-controlled social media giant VK, after the division's head was sanctioned.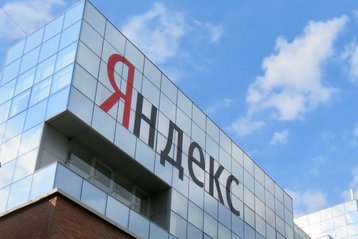 The company said that it had launched a special committee of the Board to explore several potential moves, including:
Development of the international divisions of certain services (including self-driving technologies, cloud computing, data labeling, and ed-tech) independently from Russia.
Divesting Yandex N.V.'s ownership and control of all other businesses in the Yandex Group (including search and advertising, mobility, e-commerce, food-delivery, delivery, entertainment services, and others in Russia and international markets), including transferring certain elements of governance to management.
In an investor note, the board said that Dutch-based Yandex N.V. will likely be renamed, with the Russian business retaining the name.
It also warned that there was no guarantee that any move would occur, and that discussions were in a preliminary stage. Any moves would also require shareholder approval.
John Boynton, chairman of Yandex Board of Directors, said: "These are exceptionally challenging times. Please be assured that as we analyze different strategic options, we will do everything possible to protect value for our public shareholders and preserve opportunities for the 20,000 employees who have made Yandex one of Europe's most successful technology companies."
In March, the company ditched its deputy CEO Tigran Khudaverdyan, when he was sanctioned by the European Union,
In June, the CEO and co-founder of Yandex resigned after he was sanctioned for "materially or financially" supporting Russia.
The company earlier warned that sanctions on other firms might cause it to default on its debts, and was delisted from the New York Stock Exchange.
Its only data center outside Russia, a 40MW facility in Mäntsälä Finland, has been limping on diesel power since local electricity providers declined to serve it.