Fujitsu is selling part of its German business amid a "significant realignment" of its service business in the country.
The company said the move is "following its global strategy" and will see a new organization under the umbrella of the Fujitsu Group provide an "adapted and optimized" service portfolio.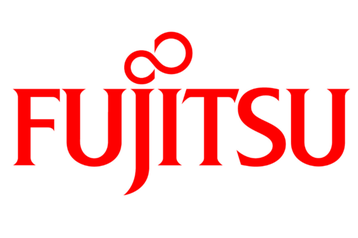 The company's rejigged offerings will include public cloud services, its Uvance line, applications, and BS2000 mainframe-related services.
As part of the move, German private equity firm Aequita will acquire Fujitsu Services GmbH and the associated offering portfolio, which provides private cloud and IT application services to enterprises.
The transaction is expected to be completed at the start of 2024. Terms of the deal were not shared.
Aequita said the acquired company generated revenues of approximately €200 million ($217m) last year and has around 1,200 employees.
Fujitsu said Aequita was committed to "further developing" the acquired service portfolio. The two companies said they would cooperate to ensure business continuity for customers.
Fujitsu noted the acquired private cloud solutions, managed services for on-premise customer environments and other managed service solutions, including network and operations, will be continued from the company's data centers in the Frankfurt area. It is unclear if the data centers will be changing hands as well.
Mikihito Saito, co-CEO, Europe Region at Fujitsu, said: "As the Fujitsu Group continues its shift to delivering solutions for sustainability transformation with its global Fujitsu Uvance portfolio, Aequit represents a trustworthy choice to take over our private cloud service offer in Germany.
"With Aequita's deep understanding of our business and the needs of highly regulated industries, our customers will continue to enjoy one of the most mature solutions currently available in Germany."
Christoph Himmel, managing partner of Aequita, added: "We take great pride in being selected as the best owner by Fujitsu, recognizing Aequita's dedication to long-term value creation.
"Building on our IT expertise and the company's experienced employees, we will continue to provide customers with the highest service quality while securing the company's seamless transition toward becoming an independent and agile standalone organization."
Earlier this year, Fujitsu announced it had closed its US data center business as it "didn't have the size and the scale in that market" to compete. Instead, the company was partnering with the large public cloud providers. In Japan, the company recently announced that it would absorb its Nifcloud public cloud unit.
Beyond Frankfurt, Fujitsu launched a data center in Neuenstadt in 2010. In 2019 it was reported the company aimed to close another facility in nearby Neckarsulm by 2024.