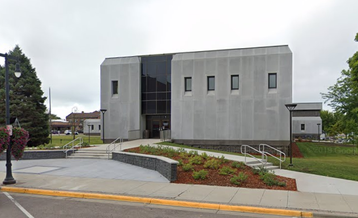 As well as hosting the county's own servers, The Nobles County Government Center data center aims to serve numerous agencies across southwest Minnesota, including counties and municipalities to school districts.
"We believe we can serve virtually all of southwest Minnesota," County Administrator Tom Johnson told Dglobe.
The county's Information Technology staff moved their cubicles and workspaces into the newly renovated area, and it will reportedly be around three months until the county is able to begin hosting servers for other entities. In the mean time, the county's servers will be moved upstairs from their current location into the dedicated data center space.
Johnson added that moving the hardware will require at least a two-hour shutdown of the county's computer system and, optimistically, a day to get everything relocated and operational again.
"Because the project conception started four years ago, we've had conversations with so many people already," said the county's IT director Angelo Torres, "some of them decided to do their own thing, and some we've had close partnerships with are already here — SMOC (Southwest Minnesota Opportunity Council), Worthington Public Utilities, the city of Worthington and the (Nobles County) Historical Society."
The county is looking only to serve other governmental entities, and the data center could be self-funded if enough governmental entities choose to house their servers in the facility, resulting in cost savings to taxpayers.
Each server rack will have its own air-conditioning unit, with the building AC providing backup if needed. There will also be redundancies with fiber.
The former jail space was mothballed after the jail was moved to Prairie Justice Center in 2002. When the plan was first proposed in 2017, the cell blocks were still in place and various county agencies were using it for storage. Work began in earnest on the project in early 2020.