JPMorgan Chase has acquired 60 acres of land owned by Orangetown at the former Rockland Psychiatric Center in New York state.
The US multinational banking and financial services company plans to build a 150,000 sq ft (13,935 sq m) data center at the site, expecting to spend roughly $490 million - $7.5m on the land, $40m on cleanup and demolition, and the rest on the facility itself.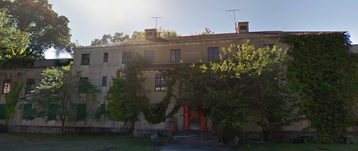 Tax breaks and jobs
DCD reported on JPMorgan's offer back in February, but it took until this week for the deal to close.
Orangetown supervisor Andy Stewart, who is not seeking re-election in November, called the deal one of the proudest moments in his six-year tenure.
He told Lohud: "I am so impressed with the professionalism and dedication of our town staff, the unanimity of the Town Board's support, and the tirelessness of the bank's legal, engineering and financial team. Congratulations to all involved!"
JPMorgan will be responsible for the cleanup and demolition of around 40 existing abandoned buildings. As part of the agreement, the banking giant will receive tax breaks, with the land value lowered for several years to reduce the tax on it.
The site will be valued at $675,500 over the two year construction period. In year three, the property will be valued as $4.5m, and then will slowly increase in value to $7.674m.
The Rockland Industrial Development Agency also awarded teh bank $35 million in sales tax exemptions over the next 20 years, Steven Porath, executive director of the agency, told Lohud.
"Data centers in these days, every three to four years, they basically have to revamp all their equipment," Porath said, adding that he expects the project to create around 300 direct and indirect jobs.