Indian tech analytics company Wipro has named Thierry Delaporte as its new CEO and MD.
Delaporte was the COO of the French technology consulting firm, Capgemini, and a member of its Group Executive Board.
A new boss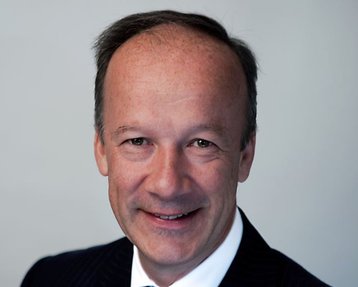 Delaporte joined Capgemini in 1995 and led financial operations in Europe, later moving onto sales and becoming CEO of the Global Financial Services Strategic Business Unit. He then became the head of Capgemini's Latin American operations and in 2018 Delaporte became Group Chief Operating Officer.
As part of Capgemini's business, Delaporte oversaw the firm's operations in India and took the lead on several strategic programs.
He will be replacing Abidali Neemuchwala who, after four years as CEO of Wipro, announced he was stepping down but stayed on until a successor was found.
Delaporte will be operating out of Paris, France. He said: "I look forward to working closely with Rishad [Premji, Wipro's chairman], the Board, senior leadership, and the hugely talented employees of Wipro to turn a new chapter of growth and build a better tomorrow for all our stakeholders."
Chairman Rishad Premji oversees the company for his billionaire father Azim Premji, who owns a significant stake in the company. He will manage the company until Delaporte takes over.
"I am delighted to welcome Thierry as CEO and MD of the company," Premji said.
"Thierry has an exceptional leadership track record, strong international exposure, deep strategic expertise, a unique ability to forge long-standing client relationships, and proven experience of driving transformation and managing technological disruption. We believe that Thierry is the right person to lead Wipro in its next phase of growth."