Web Werks plans to build a ₹750 crore ($100m) data center in Bengaluru, India.
The regional data center provider signed a memorandum of understanding with the local government of Karnataka, which will help ease the planning permission and regulatory approval process.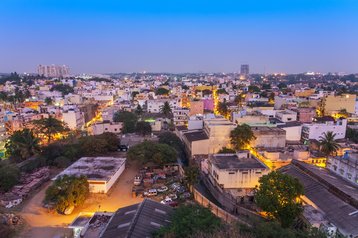 Set to be operational by 2023, the 125,000 square foot (11,600 sq m) facility will have a power capacity of up to 20MW - although it will launch with less.
"Digital transformation in India continues to accelerate with support from the Government's 'Digital India' program," Web Werks CEO Nikhil Rathi said.
"Web Werks' Bengaluru data center will cater to the increasing demand from hyperscalers like Amazon, Microsoft, Google; and enterprises. We look forward to providing our new customers in South India with highly reliable and scalable solutions combining hosted infrastructure, cloud on-ramp, network, and security."
The company currently operates facilities in Pune, Delhi NCR, and Mumbai - with plans to launch another 12.5MW data center in the latter city.
Earlier this year, Web Werks entered into a joint venture with Iron Mountain.
The US company expects to invest $150m over the next two years to fund expansions in its three existing markets, and in Hyderabad, Chennai, along with this facility in Bangalore.
This year has seen CapitaLand, NTT, STT GDC, EdgeConneX, PDG, Hiranandani Group, Digital Realty, and Reliance Jio all pledge to build facilities in India as the local data center market heats up.