Indian eCommerce company Flipkart plans to use an AdaniConneX data center as its third facility in its homeland.
Flipkart is majority-owned by US retail giant Walmart, which acquired an 81 percent stake in the business for $16 billion.
AdaniConneX is a newly-formed joint venture between conglomerate Adani and US data center firm EdgeConneX.
Data storage and regular storage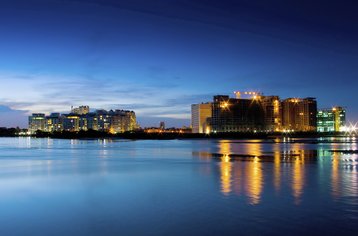 Launched in February, AdaniConneX said that it hoped to build 1GW of data center capacity over the next decade, across a mixture of hyperscale and Edge facilities.
Its deal with Flipkart marks the first step towards that goal, with the new facility set to be built in Chennai. Adani Group chairman Gautam Adani claims that the data center will be built to Tier IV standards.
Adani Group will also build a 534,000 square foot (sq m) logistics hub in Mumbai, that will be leased to the eCommerce business.
"The Adani Group is unmatched in the way it has gone about building infrastructure across India. What it brought to us was a unique combination of logistics, real estate, green energy, and data center infrastructure capabilities," Flipkart CEO Kalyan Krishnamurthy said.
"At the Flipkart Group, we are focused on ensuring that our customers get access to a wide range of products made available by sellers across the country as we continuously innovate to drive greater affordability. Our logistics network and technology stack are instrumental in making this a reality."