The Web Werks and Iron Mountain joint venture (JV) is set to invest Rs 1,400 crore (~$170m) in a data center in Navi Mumbai, India.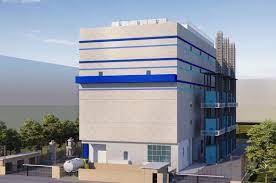 The proposed facility, known as Mumbai-3, will have a capacity of 32MW and be designed to a Tier III standard. The data center is currently expected to go live in the second half of 2025, with the JV having already acquired a five-acre parcel for the development.
"We are excited to be growing our data center campus in Mumbai at pace and scale by securing land to build our third facility in one of India's most important data hubs. This investment reflects our commitment to build highly connected, secure, and compliant data centers in India to serve our hyperscale, network, content, and enterprise customers," said Mark Kidd, EVP & global general manager, Iron Mountain Data Centers.
Mumbai-3 has already received approval for a power substation with 120MVA for the data center's future expansion. The facility, as its name suggests, is Web Werks' third such data center in the Mumbai region. Mumbai-1 is a carrier hotel, and Mumbai-2 is a standalone greenfield data center with 6MW of capacity. All three are located nearby to one another.
The company has developed seven total data centers in India, located in Pune, Bangalore, Noida, Mumbai, and Hyderabad, the latter of which was launched under the JV last month.
"We have strategic priorities looking ahead to the rest of the year. We are launching new data centers in key Indian cities and have signed multiple pacts with the Karnataka and Telangana government to set up data centers in Bangalore and Hyderabad, positioning us as market leaders in colocation solutions for hyperscalers and enterprise customers," said Nikhil Rathi, founder & CEO, Web Werks.
The two companies formed a joint venture in 2021, with Iron Mountain saying at the time that it expected to invest $150 million over the next two years. MUM-2 in Navi Mumbai, BLR-1 in Bengaluru/Bangalore, and HYD-1 in Hyderabad are the three facilities under the JV in operation. The JV is also developing data center facilities in Chennai and Kolkata.
More in Construction & Site Selection