Evolution Data Centres has received investment from Warburg Pincus.
Founded last year and headquartered in Singapore, Evolution Data Centres aims to become a pan-Asian data center platform.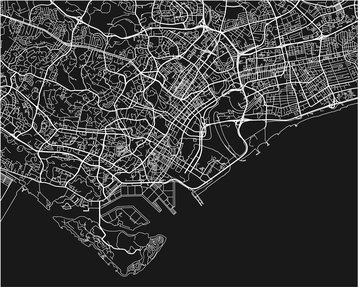 The company this week said it has entered into a programmatic joint venture with affiliates of Warburg Pincus to develop sustainable hyperscale data centers in 'fast growing cloud markets' within Southeast Asia.
Warburg Pincus will be committing capital from its maiden asset-level Asia real estate Fund, though size of the investment wasn't shared.
Darren Webb, Co-Founder & Chief Executive Officer of EDC said: "I am delighted to announce our new partnership with Warburg Pincus. It is great to have the backing of such a credible investor who shares our passion for building and operating hyper-scale, sustainable data centers across multiple high-growth markets in Southeast Asia. This funding will help us realise our vision of being the leading sustainable data center provider in the region."
Evolution is yet to announce, acquire, or open any facilities, though has been quoted in the Straits Times discussing Batam's suitability for data centers. CEO Webb was previously the MD for Asia for IO Data Centres. Co-founder Ed Martin-Sperry was previously Head of Asian TMT Investment Banking at ING.
In 2021, Warburg Pincus launched its inaugural Warburg Pincus Asia Real Estate Fund with a final close at the hard cap of $2.8 billion. The fund will be used to buy and develop real estate assets in Asia.
Ed Martin-Sperry, Co-Founder and Chief Investment Officer of EDC, added: "Warburg Pincus has an outstanding track record of investing in Asia real estate and digital infrastructure. We look forward to drawing on their wealth of experience in undertaking large-scale capital expenditure programs in the region as we embark on our next stage of growth."
Warburg Pincus has a number of existing investments in data centers in Asia. The company has previously formed a joint venture with 21Vianet (now Vnet) in China; it also formed Princeton Digital Group (PDG) which is developing projects in China, Japan, and India, and acquired IO Singapore. Macquarie Asset Management and Warburg Pincus were recently reported as looking to invest $450 million in Chinese data center developer Bohao.