Global private equity firm Warburg Pincus will form a joint venture with China's largest carrier-neutral data center provider 21Vianet.
The venture will invest and acquire in wholesale data centers and built-to-suit data centers in China.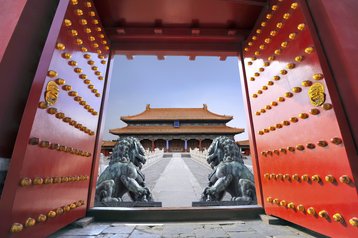 Opportunity in China
21Vianet will put four existing data center assets into the joint venture (JV) valued at over US$300 million, while Warburg Pincus will bring cash and real estate knowledge and resources to the table. 
21Vianet will own 51 percent of the equity interests in the four data center assets, while, with future projects, 21Vianet will own 49 percent of the equity interests and Warburg Pincus will own 51 percent. 
The JV hopes to grow to 80,000 to 100,000 cabinets over the next five to seven years.
"We are extremely excited to partner with Warburg Pincus, one of the world's leading private equity firms, and establish a specialized platform to address China's wholesale data center market," Steve Zhang, 21Vianet CEO, said. 
"While the company stays focused on its core retail colocation and cloud services, which are centered on interconnection and an open cloud ecosystem, the JV will help strengthen our IDC competitive advantages through broader product offerings and specialized business solutions."
He added: "As China's data center industry moves towards increased specialization and verticalization, we firmly believe that the JV will enable us to effectively capture incremental market opportunities from diverse customers and attract more world-class talent."
Terry Wang, CFO of 21Vianet, continued: "The JV represents a strategic alliance to advance the development of data center real estate opportunities in China.
"By separating the capital intensive data center infrastructure layer from the company's asset light businesses, we are confident that we will lessen our dependence on Capex, improve our free cash flow, capital structure and with it, overall shareholders' value."
Ellen Ng, Warburg Pincus MD, said: "Data centers have been one of the best performing real estate asset classes globally and one supported by compelling secular trends in China."
Several deals currently sought by the JV are expected to close in the first half of 2017.