Lendlease and Princeton Digital Group (PDG) have broken ground on a new 100MW data center in Tokyo, Japan.
First announced in June 2021, the two companies this week held a ground breaking ceremony in Saitama City, north of Tokyo. Sitting on 33,000 sqm of land, the facility is due to deliver more than 60,000 sqm of gross floor area and close to 100 MW of capacity at full build-out. The first phase is due for completion in 2024.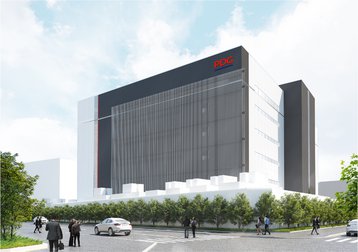 "We are excited to commence construction of our first data center project under Lendlease Data Centre Partners, for a Pan-Asia market leader like PDG," Andrew Gauci, managing director of Japan & Head of Telecoms and Data Infrastructure Asia at Lendlease, said. "Data centers [are] a key sector for Lendlease and we look forward to accelerating our growth in the data infrastructure sector across our strategic markets."
Rangu Salgame, Chairman and CEO of Princeton Digital Group, added: "Today marks an important milestone in PDG's plans in Japan, which is an important and strategic market for our customers. The on-time commencement of construction is a validation of our approach of adopting the right model for each market such as working with leading developers like Lendlease for this project. Our continued track record of delivering on our commitments is a key factor in why PDG is a partner of choice for hyperscalers across the region."
This is the first project under Lendlease Data Centre Partners: Lendlease is developing and constructing the core and shell on a built-to-suit basis for PDG on a long-term lease, with PDG investing in and operating the facility.
Kajima Corporation has been appointed as contractor and Nikken Sekkei Ltd designer.
PDG was set up with the help of Warburg Pincus in 2017 and is currently building or running 20 data centers across China, Singapore, India, and Indonesia. At full build-out its currently planned portfolio will total more than 600MW.
This year the company raised another $500 million in a round led by the Abu Dhabi government's investment arm, Mubadala. In April 2021 it raised $230 million from China Merchants Bank, following an equity investment of $360 million from Ontario Teachers' Pension Plan in October 2020. The company is reportedly considering an IPO in the future.
In 2019 PDG bought IO Singapore and a majority stake in Indonesian telecommunications operator XL Axiata's data center portfolio.