Singapore-based Princeton Digital Group (PDG) has raised a new round of equity led by the Abu Dhabi government's investment arm, Mubadala.
Mubadala has put in $350 million in a round worth more than $500 million, to fund PDG, which has 20 data centers totaling 600MW, across the Asia Pacific region. The investment round also includes existing shareholders Warburg Pincus and Ontario Teachers' Pension Plan Board.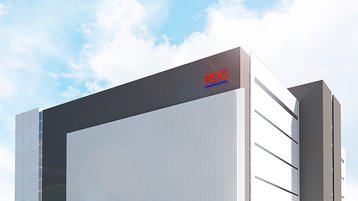 PDG provides large data center space to hyperscalers, Internet and cloud companies, and financial institutions. Based in Singapore, it has operations in China, Singapore, India, Indonesia, and Japan and will use the new funding across that portfolio.
"We are thrilled to be the lead investor in PDG's fundraise and partner with the company on its growth journey," said Khaled Abdulla Al Qubaisi, CEO of real estate and infrastructure investments at Mubadala.
"We are excited to have a leading sovereign fund Mubadala as another blue-chip investor in PDG," said Rangu Salgame, co-founder, chairman and CEO of PDG.
Mubadala Investment Company manages a huge $243 billion portfolio across six continents for the Government of Abu Dhabi. It owns a portion of the United Arab Emirates-based Khazna Data Centers, and has bought and sold a stake in Cologix in recent years. It fully owned the GlobalFoundries chip-making giant, but the company went public last year.