Semiconductor manufacturer GlobalFoundries has officially filed for an initial public offering, two months after confidentially submitting its IPO documents.
The company listed the size of its offering as $1 billion, a placeholder number that will change when it sets the terms of the share sale. GlobalFoundries is expected to value itself at $25 billion.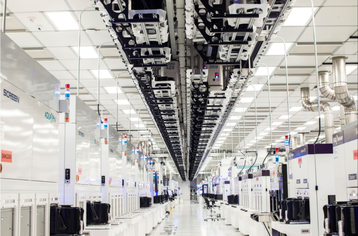 The IPO also revealed new details about the private company, which is owned by an investment arm of the Abu Dhabi government. GlobalFoundries reported a net loss of $1.35 billion and revenue of $4.85 billion in 2020.
For the first six months of 2021, revenues were $3bn, up 13 percent from a year-ago. The company reduced its losses from $534m to $301m, and said it had $805m in cash on hand, with debts of $2.18bn.
In the filing, it also revealed that - despite thought to be targeting a valuation of $25bn - it had "invested over $23bn in the company to build a global manufacturing footprint with multiple state-of-the-art facilities across three continents."
Spun off from AMD in 2009, GlobalFoundries built a steady chip fab business with the acquisition of Chartered Semiconductor and most of IBM's fab business in 2015.
But in 2018, the company said that it would cut back on less profitable fabs and said it would abandon cutting-edge and prohibitively expensive 7nm and 10nm chips.
This has proved successful for the company, with its larger node chips proving popular and profitable in the mobile, IoT, defense, and automotive sectors.
IBM, which says it sold its business to GF with the promise that the company would develop 10nm and 7nm chips, was less happy. Big Blue is currently suing GF, claiming $2.5bn in damages - GF claims that IBM is just seeking a "quick payday."
After dropping 7nm and 10nm, GF is now thought to hold around a 6.1 percent market share of the foundry business, according to TrendForce.
The company hopes to raise money during a surge in chip stock prices thanks to the lengthy ongoing global semiconductor shortage.
"As the only scaled pure-play foundry with a global footprint that is not based in China or Taiwan, we help customers mitigate geopolitical risk and provide greater supply chain certainty," the company said in its SEC filing. It added that Abu Dhabi investment arm "Mubadala will continue to have substantial control after this offering."