GlobalFoundries has filed confidentially with US regulators for an initial public offering in New York.
The IPO, reported by Reuters, could value the chipmaker at around $25 billion.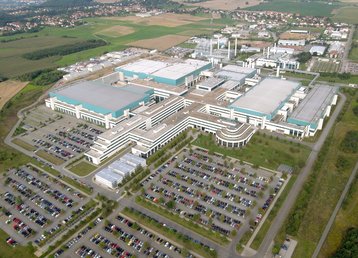 GlobalFoundries is working with Morgan Stanley, Bank of America Corp, JPMorgan Chase & Co, Citigroup Inc and Credit Suisse Group AG on the IPO preparations, sources told Reuters.
The company is currently looking to reveal its IPO filing in October and go public by the end of the year or early next year - but the plan is not finalized and could still change.
The filing follows rumors that Intel was contemplating acquiring the Mubadala Investment-owned GlobalFoundries for around $30bn.
Spun off from AMD in 2009, GlobalFoundries built a steady chip fab business with the acquisition of Chartered Semiconductor and most of IBM's fab business in 2015.
But in 2018, the company said that it would cut back on less profitable fabs and said it would abandon cutting-edge and prohibitively expensive 7nm and 10nm chips.
This has proved successful for the company, with its larger node chips proving popular and profitable in the mobile, IoT, defense, and automotive sectors.
IBM, which says it sold its business to GF with the promise that the company would develop 10nm and 7nm chips, was less happy. Big Blue is currently suing GF, claiming $2.5bn in damages - GF claims that IBM is just seeking a "quick payday."
After dropping 7nm and 10nm, GF is now thought to hold around a seven percent market share of the foundry business.