Etisalat Group and Group 42 will merge their data center businesses and operate them under the Khazna Data Centers joint venture.
Khazna, an existing data center company, will see its three-facility portfolio swell to twelve should the acquisition and merger be approved.
The company is currently owned by Abu Dhabi's Mubadala sovereign wealth fund. Pending regulatory approval, G42 and Etisalat Group will own sixty percent and forty percent of Khazna, respectively.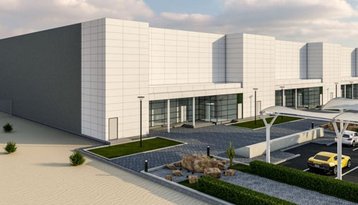 The combined business will be the largest data center provider in the United Arab Emirates, with around 300MW of capacity. That's significantly above what Khazna had hoped to build as a standalone business - earlier this year, it said it would increase its capacity five-fold over the next four years, to 200MW.
"The levels of data produced, stored, and analyzed is increasing exponentially in the Middle East region, driving significant demand for wholesale data centers," Khazna CEO Hassan AlNaqbi said.
Peng Xiao, group chief executive officer of G42, added: "We are honored to partner with a leading telecom operator like Etisalat Group and strengthen the UAE's data center proposition and economic ambition for the future."
G42 is an Abu Dhabi-based artificial intelligence and cloud computing company that offers solutions to the oil and gas sector, as well as government, healthcare, and finance.
The company was the sole registered shareholder of messaging app ToTalk, which the New York Times reported was actually a spying tool used by the government of the UAE to track the phones of dissidents and journalists.
G42 is also tied to Pegasus LLC, once a division of DarkMatter Group. Peng Xiao previously ran the business, which was also tied to state surveillance and shared an office with the Emirates' signals intelligence agency. Pegasus was renamed as Pax AI, and now appears to be a G42 subsidiary. The company has denied it is linked to the government and used as a state hacking and surveillance operation.
Announcing the new business venture, Xiao continued: "As data storage and cloud infrastructure demand continues to rise in the UAE and globally, this new partnership between Etisalat and Khazna, our data center business, will allow the country to accelerate its digital transformation journey, propelling public and private organizations into a new era of intelligence, resilience, flexibility and commerciality."
Telco Etisalat has also been accused of working with the state to surveil citizens. Back in 2009, it pushed an update to BlackBerry devices in the country that was spyware.
"Etisalat Group is excited to partner with an innovative and leading service provider such as G42," Salvador Anglada, chief business officer of Etisalat Group, said.
"The combination of our data center capabilities will deliver a unique portfolio of infrastructure services for current customers, and will also create a market leader for the future to global hyperscalers."