Vodafone Idea (Vi) has completed 5G tests in Pune, India.
The operator completed tests in the 3.3GHz and 26GHz bands in the city as part of efforts to meet its minimum rollout obligations, notes Economic Times.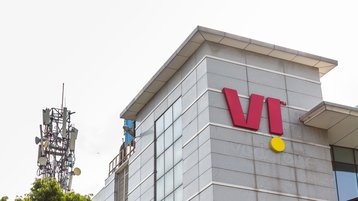 "Vodafone Idea 5G testing (MRO phase-1) in 26GHz and 3.3GHz at Ghole Road, Pune, was successfully completed on 16 August 2023 by Maharashtra LSA Pune," said the Department of Telecommunications' (DoT's) Maharashtra unit last week.
Vi's efforts to launch 5G have fallen short so far, with the debt-ridden operator still yet to launch the service.
ET notes that Vi officials had confirmed in a recent earnings call that the operator would not meet its rollout obligations in 15 of the 17 circles of the spectrum it purchased last year.
Rival operators Bharti Airtel and Reliance Jio Infocomm (Jio) have already met their obligations, whilst the fourth company to acquire spectrum, Adani Data Networks, still hasn't met the requirements.
Vi reported widened net losses during the first three months of its financial year to the end of June 2023.
The Indian telco revealed that its net loss has increased to Rs 78.37 billion ($943 million) from Rs 64.14bn ($770m) quarter-on-quarter and Rs 72.96bn ($880m) in the same period of 2022.
Vi, which lost close to 20 million mobile subscribers last year, now counts around 221.4 million mobile subscribers on its books, compared to 240 million during the same quarter last year.
The company has struggled for some time, with the debt-laden operator struggling to pay its dues with its vendor partners after it was saved from the brink of collapse by the Indian government last year, which acquired a 35.8 percent stake in the company.