Virtus Data Centres plans to open another data center at its Slough campus just outside of London, UK.
London11 will add 13MW of new capacity across 5,500 square meters (59,200 sq ft) of technical space when it launches in November 2022.
Expanding despite Brexit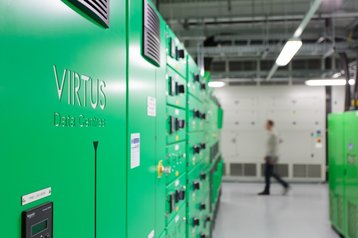 Joining London3, 4, 9, and 10, the new facility will bring the overall campus to 77.5MW of power and 32,150 sq m (346,000 sq ft) of technical space. The company also operates four data centers in West London on its Stockley Park Campus (London5, 6, 7, and 8). London1 is located in Enfield, while 2 is in Hayes.
"The start of building London11 is a significant milestone in a busy year for Virtus," said company CEO Neil Cresswell.
"We continue to see increasing demand for quality colocation at scale in the London data center market - driven by remote working, accelerating digital transformation and Brexit, amongst other factors."
ST Telemedia Global Data Centres Group acquired a majority stake in Virtus back in 2017, linking the company to its broader platform of 110 data centers around the world.
Cresswell continued: "We have worked hard in the last five years to provide this continuous runway of state-of-the-art, well-connected data centers - in key UK locations where there is limited supply - stretching out years into the future, and with the backing of STT GDC, we will continue to support our customers as they scale and grow. "