Virgin Media O2 has reportedly halted its plans to acquire UK broadband provider TalkTalk following months of talks.
The company has pulled the plug on pushing for an acquisition, thought to be worth £3 billion ($3.44bn), with The Telegraph reporting that market and regulatory uncertainties have forced a rethink on a potential deal.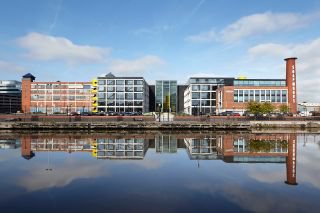 Talks had initially begun in July, with TalkTalk's founder Sir Charles Dunstone keen to sell the company, which he spun off from Carphone Warehouse back in 2010.
Other industry rivals including Vodafone Group, BT, and Sky have all shown an interest in the past to buy TalkTalk, with the Telegraph noting that TalkTalk is locked in discussions with Openreach about migrating its four million customers over to its full-fiber network.
A potential acquisition from Virgin Media was estimated to be worth £3bn ($3.44bn), although this is said to have been disputed by city analysts questioning whether TalkTalk is worth this amount.
The company was taken private last year following a £1.1bn ($1.26bn) deal with investment firm Toscafund, with the business valued at £2bn ($2.30bn) including debt. It's reported that TalkTalk currently has debts of £1.1bn ($1.26bn).
But the cost-of-living crisis is said to have dampened talks of a potential deal, with uncertainty clouding the economy amid the fallout of the pandemic and the energy crisis.
The Telegraph adds that Virgin Media O2 and TalkTalk are still, however, in strategic talks, with the potential for some TalkTalk customers to be moved to the Virgin Media O2 network under a wholesale agreement.
Consolidation has been commonplace for UK operators in recent years as MNOs push for converged services, with Virgin Media and O2, combining last year to merge in a £31bn ($42.7bn at the time).
Meanwhile, Vodafone and Three UK are in advanced talks over a merger deal, while BT Group and EE merged in 2016 to push mobile and broadband services under the same group.