Vertiv has announced that its CEO Rob Johnson will retire at the end of the year for health reasons.
Giordano Albertazzi, currently President, Americas, has been appointed immediately as chief operating officer. On January 1 2023, Albertazzi will succeed Johnson as CEO and take a seat on Vertiv's Board of Directors.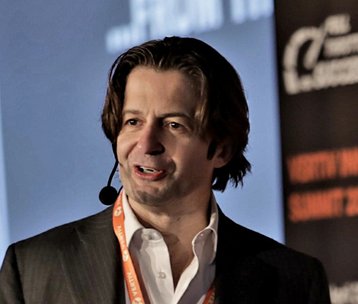 "It's been a privilege serving as CEO of Vertiv and retiring is one of the hardest decisions I have ever made," commented Johnson. "The decision was made easier though, knowing that Giordano is fully prepared to take the helm at Vertiv. The progress we have made in 2022 sets us up for a strong performance in 2023 under his capable leadership. I am grateful to the Board of Directors, the management team and all of Vertiv's employees for their support over the years and want to thank them, as well as Vertiv's loyal customer base."
Johnson had a background in power supplies, having worked for AEG for ten years, becoming CEO in 2007. His online profile says he then worked at Schneider's APC power division, before a spell at lithium battery firm A123, and a five-year spell as an operating partner at Kleiner Perkins.
He was appointed as CEO of the newly-created Vertiv in 2016, when Emerson Network Power spun off its network power division. Operating as a separate company was intended to enable Vertiv to act more flexibly, and concentrate on high-growth markets, Emerson said at the time.
At Vertiv, Johnson focused on data centers and other growing infrastructure areas, flagging up an intention to move to a model of delivering "power-as-a-service", instead of merely selling generators and UPSs.
"We provide a necessary evil," he told DCD in a 2018 interview. "No one wants to own the physical infrastructure. It's the way of the world. Millennials don't want to own anything. They want to pay for things in chunks as they use them."
Vertiv executive chairman Dave Cote thanked Johnson: "I want to thank Rob for all he has done as CEO for six years, growing Vertiv into the company it is today, and positioning it so well for growth in the years to come."
Albertazzi has spent a much longer time at Vertiv, and its previous incarnation as part of Emerson, joining in 1999, and becoming director of Emerson Italy in 2004. Since the creation of Vertiv, he has served as president EMEA and was appointed president Americas this year.
"Rob has worked closely with Giordano over the years, and we expect a seamless transition," said Cote. "I have no doubt Giordano, with his 24 years of experience leading various aspects of Vertiv's business, is the right person to drive Vertiv forward. The work he has done this year to transform the Americas region, while not fully completed, has been impressive. His understanding of the industry and what the business needs to operate effectively for customers, investors and employees has proven invaluable.
"Giordano successfully transformed EMEA from a low growth and low margin region to a high growth and high margin region, tripling the adjusted operating margin of EMEA to over 18 percent in a three-year period ending in 2021.1 He has a proven track record of execution and has my full confidence to lead Vertiv."
For his part, Albertazzi is keen to get started: "I'm honored and excited to have the opportunity to lead this outstanding organization as we build on a strong foundation and tackle the opportunities and challenges ahead."
Vertiv itself has reported that orders for the third quarter are up 12 percent on last year, with slight adjustments downward to its forecasts, due to "foreign exchange headwinds". The company expects its 2023 operating profit to be in the range of $730 million to $750 million.
More in Workforce & Skills