Veon's exit from the Russian market has edged closer, after the Amsterdam-based company agreed to some changes to the management buyout of its Russian arm VimpelCom.
In a statement, the firm stated it has agreed with the buyer, owned by certain senior members of PJSC Vimpelcom management team, to amendments to the sale and purchase agreement in connection with the sale of its Russian operations.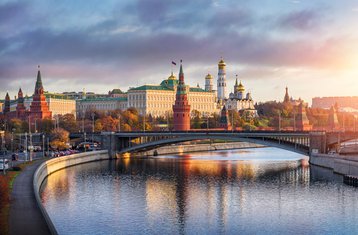 Veon noted that the changes will have "no material impact on the economic terms of the original transaction announced on 24 November 2022."
Last November, Veon announced that it would sell its Russian operations – VimpelCom and local telco Beeline – to senior members of the local management team, led by its current CEO Aleksander Torbakhov for $2.1 billion.
However, in January the deal was blocked by the Russian government and sent back for revision, reportedly due to disagreements on bonds, before eventually Veon gained government clearance to sell its Russian unit to local management in February.
Veon confirmed yesterday that it has been given the go-ahead to transfer its bonds to PJSC VimpelCom, a wholly-owned subsidiary of Veon Holdings, which will hold such notes until their cancellation or maturity.
The company said that regulatory approvals mean it can transfer approximately 95 percent of such Veon Holdings Bonds, which will be transferred immediately prior to the closing of the sale.
Veon said the remaining Veon Holdings Bonds will be transferred as soon as the outstanding regulatory approval is in place, which may occur post-closing.
The firm added that it expects all formalities necessary for the closing of the sale to be completed ahead of October 13.
"I am pleased with the progress we have achieved in our exit from Russia despite the complexities of the transaction," said Veon Group CEO Kaan Terzioglu.
"Our exit strategy is the optimal solution for all our stakeholders – our customers, employees, creditors, and investors worldwide. I would like to thank our stakeholders for their patience and continued support."