Vantage is looking to develop a second data center campus in Loudoun County, Virginia.
First reported by BizJournal, the company is proceeding through the site plan approval process for the new campus in Sterling, per public filings.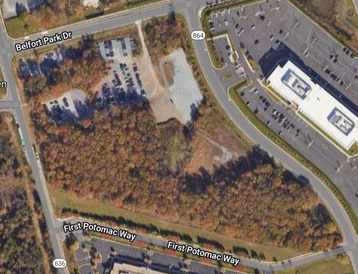 Loudoun property records show Vantage bought a total of 17 acres located at 22318 Glenn Drive for $46 million in October last year. According to documents filed by Loudoun County Economic Development, the site will have up to 96MW of capacity across 800,000 sq ft of data center, likely split across two buildings.
"While Vantage oftentimes acquires land for future developments, we have not made any public comments on our plans for this particular site," Vantage spokesman Mark Freeman told the Washington Business Journal, declining to comment further.
The land in question was bought from two parties; the company bought five parcels from Belfort Park LLC for nearly $17.5 million total, and bought the larger parcel of vacant land from FP Sterling Park Land LLC for $28.5 million. The site is close to Vantage's existing campus, located less than a mile away on the other side of Darrell Green Blvd.
Buddy Rizer, executive director of economic development in Loudoun County, said the process is part of the county economic development's fast-track commercial incentive program and requires construction to start immediately after a project's site plan is approved; start of construction is reportedly projected for early next year.
"I know this is a priority project for them," Rizer said. "I think we're on a pretty good pace."
Vantage's existing 'Ashburn VA1' campus, located at 45200 Vantage Data Plaza in Loudoun County's Sterling, spans 42 acres. At full build-out, it will feature five buildings spanning more than 1 million sq ft and offering more than 146MW. Two buildings are currently in operation, with a third in development.
According to DgtlInfra, Vantage also owns a 134-acre plot of land at 19509 Belmont Ridge Road in Ashburn proper it acquired for $180 million earlier this year and is holding for a third Virginia campus.
More in Construction & Site Selection