Logistics giant Expeditors International of Washington has shut down most of its systems due to a cyberattack, disclosed on Sunday, February 20.
The company said that it had "limited ability" to conduct operations, such as arranging freight shipments, customs, and distribution. The company employs around 18,000 people and manages freight movements in more than 300 locations.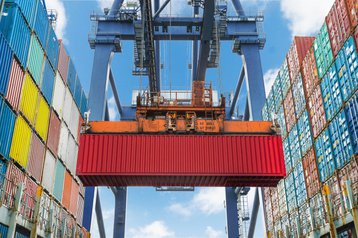 The outage comes as global supply chains struggle with the pandemic, and limited US port capacity.
In its quarterly report, the company warned that the cyberattack would impact its financial results.
The type of attack, and whether it was ransomware, was not disclosed. The perpetrator of the attack was also not disclosed.
Also this week, US chip designer Nvidia was hit by what appears to be a ransomware attack.
The logistics industry is often a target of hackers, with Mabanaft and Oiltanking hit this January, and Hellmann Worldwide Logistics breached in December.