US broadband service provider Brightspeed is to receive half a billion dollars in investment from Abu Dhabi.
Abu Dhabi's sovereign wealth fund Mubadala Investment Company has confirmed it will invest $500 million in the company and will become a minority shareholder alongside investment funds managed by affiliates of Apollo Global Management, Inc.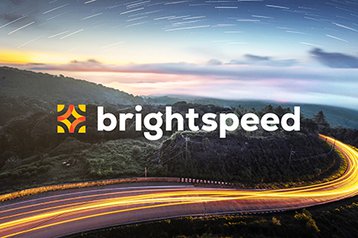 Brightspeed was officially formed in October last year after Apollo acquired the broadband and telecom assets of Lumen Technologies.
This saw Brightspeed pay $7.5 billion for Lumen's ILEC (incumbent local exchange carrier) business in 20 states.
"Digital infrastructure is driving growth and development across all sectors of society, enabling people and economies to reach their full potential. As a responsible global investor, Mubadala sees huge opportunity in supporting Brightspeed's growth strategy in transitioning large swathes of the US to fiber connectivity and promoting digital equity and inclusion," said Khaled Abdulla Al Qubaisi, chief executive officer of real estate and infrastructure investments at Mubadala.
"We're delighted to be partnering with Apollo and Brightspeed to capitalize on the growth opportunities in fiber deployment and create not only sustainable, long-term value but also support the digital infrastructure development across the US"
Brightspeed, which is based in Charlotte, North Carolina, is aiming to provide fiber optics services to up to three million homes and businesses over the next five years including in many places where fiber and advanced technology have not historically been deployed.
The company launched its first Fiber-to-the-Home (FTTH) network in March of this year, and is the fifth-largest incumbent local exchange carrier (ILEC) in the US, and mainly serves rural and suburban communities across the US Midwest, Southeast, and parts of Pennsylvania and New Jersey.
Mubadala notes it has got $284 billion worth of assets under management, with businesses and investments in more than 50 countries. The investment company has previously invested in Crusoe's gas-powered data centers in Oman, and invested in Russian data center firm IXcellerate last year. It owned chipmaker GlobalFoundriesuntil a 2021 IPO.
More in The Investment & Markets Channel