The acting Solicitor General of the United States has told the Supreme Court that it should reject an Oracle petition regarding the Pentagon's JEDI cloud contract.
The recommendation admits that the Department of Defense's single-source approach did not comply with the contracting statute, but says that Oracle was not prejudiced by the contracting process because it did not have a substantial chance of winning the contract - even if it was given to multiple cloud providers.
The Supreme Court does not have to follow the recommendation.
No one wins with JEDI, except the lawyers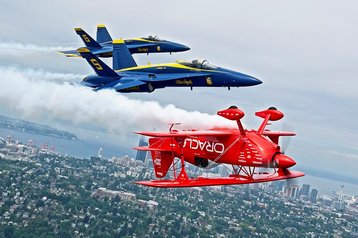 In particular, the US government pointed to the Gate 1.2 requirement of the Joint Enterprise Defense Infrastructure contract, where "an offeror [had] to demonstrate that it had 'at least three existing physical commercial cloud offering data centers within the United States, each separated from the others by at least 150 miles,' and each supporting certain commercial cloud offerings that had been qualified as meeting certain security requirements 'at the time of proposal.'"
Oracle did not meet those requirements, and therefore would not have been able to take part in JEDI, or a multi-cloud version of it, the US government argued.
Microsoft won the entire JEDI contract way back in 2019, but has yet to begin work on the military cloud computing service. The contract is currently held up in court as Amazon Web Services argues it was unfairly blocked from winning due to interference by then-President Trump. Last month, the court denied a motion by Microsoft and the Department of Justice to drop that part of Amazon's case.
On top of that, two Republican lawmakers have called for the DoJ to investigate claims that Amazon tried to influence the contracting process.
With all the delays, which could include deposing former White House officials, the Department of Defense has signaled that it might scrap JEDI entirely and start again.