UK managed services provider Redcentric is feeling the pinch of increased energy prices after acquiring a number of data centers last year.
The company has said it will close a data center in Harrogate, Yorkshire; has negotiated fixed energy prices for the next year, and signed new energy deals with its customers; and is undergoing cooling improvements at several facilities.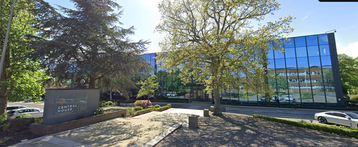 In its preliminary results announcement for the year ended 31 March 2023, released this week, the company showed higher revenues for the year but swung to a loss.
The company posted total revenue of £141.7 million – up from £93.3m the year before – but operating losses were £8.9m, down from a £6.6m loss in FY 2022. Net debt jumped from £16.6m to £73m.
Peter Brotherton CEO said: "The integration of the five acquisitions undertaken in the last two financial years is now largely complete, with the savings pertaining to the remaining energy conservation measures and closure of the Harrogate Data Centre to be realized before the end of the current financial year."
He added: "The acquisitions have resulted in a significant increase in revenues and much improved organic growth. Improvements in profitability will follow in FY25 once the synergy and energy efficiency programs have been completed and the much-reduced electricity commodity prices take effect."
Last year saw Redcentric acquire 4D Data Centres, Sungard Consultancy, and Sungard Data Centres. The company said those deals, plus the acquisitions of Piksel and 7 Elements the year before, added more than 600 customers to the company's client list.
"During FY23, £16.2m of annualized costs were removed from the acquired businesses with further savings of £5.6m identified, of which £1.3m has already been actioned in FY24," the company said in the report. "The remaining £4.3m includes energy efficiency savings of £2.7m and £1.4m relating to the closure of the Harrogate data center."
Redentric noted that following the acquisitions – which added four data centers and leased space in at least two more – electricity costs have become of "material importance" to the company's financial performance. It previously described the Sungard facilities as "extremely energy inefficient".
"FY23 has seen the most volatile electricity pricing for a generation, with commodity prices reaching as high as ten times historical averages. In order to mitigate any future volatility in commodity prices the Company has locked in electricity prices for 100 percent of the expected FY24 consumption and approximately 65 percent of the anticipated consumption for FY25," Redcentric noted.
The company's electricity costs are expected to reduce from £25.5m in FY24 to £17.6m in FY25.
Approximately £7m of this saving will result in increased profitability as the majority of the savings relate to the former Sungard customer base, who are largely on fixed price contracts.
"Excellent progress has been made in the former Sungard sites with a 16 percent reduction in electricity volumes already achieved and further large savings anticipated in H2 FY24 post the installation of new cooling infrastructure in two of our data center facilities," the company added.
Redcentric bought three facilities – in Hounslow, Woking, and Elland – from Sungard amid its bankruptcy last year. It also acquired 4D, which operated a data center in Byfleet alongside leased space in a Telehouse facility in London and a Custodian facility in Maidstone.
Prior to these acquisitions, Redcentric operated four data centers in the UK in Harrogate, London, Reading, and Cambridge totaling more than 50,000 sq ft (4,650 sqm). Redcentric bought the City Lifeline data center in London for £4.8m ($6m) back in 2016.
Redcentric's Harrogate data center, located at Central House, is also the site of the company's headquarters.
First opened in 2000 by InTechnology, the 2MW facility offers capacity for 450 racks across 25,000 sq ft (2,320 sqm). Redcentric acquired InTechnology in 2013. It is no longer listed on Redcentric's website.
The company has previously said it also exploring the sale or closure of the Elland data center, again in Yorkshire, which was acquired as part of the Sungard DCs acquisition. The Elland site offers 37,000 sq ft (3,440 sqm) and has 4MW of generator capacity; it is still listed on Redcentric's website.
DCD has reached out to Redcentric for more details about the closure.