Long-established London data center City Lifeline has been bought by managed services supplier Redcentric for £4.8 million ($6.85m)
City Lifeline is one of the oldest and best connected data centers in London, having been established for more than 20 years, and occupying a site in the so called "Tech City" region, on central London fiber links. In the year to 31 December 2015 City Lifeline generated revenue of £3.5 million, all recurring, and EBITDA of £0.6 million.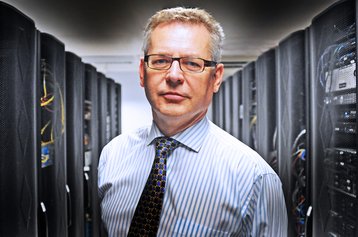 Well-connected
"It's been rumored that City Lifeline is on the market for some time," said Tim Anker of Colo-X. "It's good that it's found a home. This is one of the longest established London data centers and it is very well-connected." 
Redcentric will pay in cash on completion of the deal, which is subject to adjustments for cash, debt and normal working capital.
Redcentric already owns data centers in Harrogate, Reading and Cambridge, with a national fibre network. All City Lifeline's existing customers will remain, and the site gives Redcentric expansion capacity. CityLifeline last expanded its data hall in 2014. 
"City Lifeline is a great addition to our network of datacentres, something we've been seeking in London for a while," said Fraser Fisher, chief executive officer of Redcentric. "This is a low risk move, earnings enhancing from day one and is a further step in the Redcentric growth strategy".