Turkey will fund a new data center for the Turkish Republic of Northern Cyprus to help bring more government services online.
The TRNC is a de facto state that occupies the northeastern portion of Cyprus, and is only recognized by Turkey. The international community considers the region part of the Republic of Cyprus, a member state of the European Union, and views the occupation as illegal.
An illegal e-government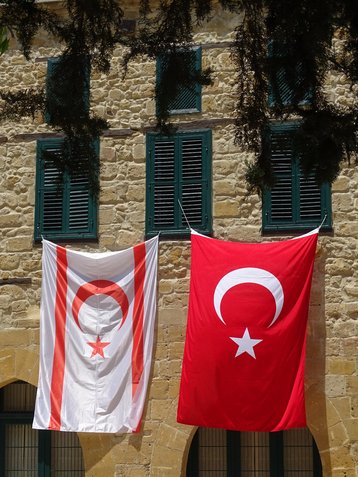 "There is good news about the salary of public employees to comfort the government and the Turkish Cypriots. We'll be transferring TL 800 million [US$105 million] in cash," Turkish Vice President Fuat Oktay told the newly elected TRNC prime minister Ersan Saner.
The funds will also cover the construction of the new data center. Details regarding the size of the facility, or a timeline for its opening, were not disclosed.
At a press conference marking his first visit to Turkey, Saner said: "Without Turkey's support, it is impossible for the TRNC to gain significant ground on international platforms, or infrastructure and similar work in the country. So far, the guarantee that we will walk with you on the same path with faith and determination has made us very happy."
Since the unilateral declaration of independence by the north in 1983, the TRNC has been heavily dependent on Turkey for its needs and is under occupation by the Turkish military.
The region has a small community of local Internet Service Providers, which help provide connectivity to the roughly 326,000 residents. The wider Republic of Cyprus, meanwhile, has a much more robust data center industry, and is home to facilities operated by IPTP Networks, Simplex, Netshop, and others.
Efforts to unify the island have proved unsuccessful, with tensions rising since a lull in the early 2000s, and a failed attempt to broker peace by Switzerland in 2017. Turkey's 2018 economic crisis deeply affected the region, which uses the Turkish lira, as have ongoing embargoes.
Particularly contentious at this time, Turkey is also carrying out hydrocarbon exploration in the region, despite the Republic of Cyprus's internationally legal claim to the area, risking confrontation between Turkey, Cyprus, Greece, and the broader EU.