A key supplier to Toyota Motor Corp suffered a cyberattack, forcing the Japanese car company to suspend operations.
The attack on Kojima Industries Corp, which supplies plastic parts and electronic components, will cause Toyota to produce at least 13,000 fewer cars.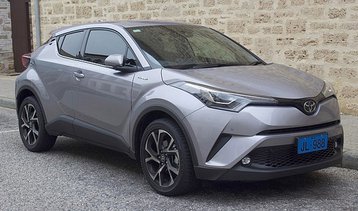 It is not known who is behind the attack, but it comes after Japan joined a growing list of countries sanctioning Russia for its invasion of Ukraine.
"It is difficult to say whether this has anything to do with Russia before making thorough checks," Japanese Prime Minister Fumio Kishida told reporters.
Last week also saw a major US logistics company go down due to a cyberattack, and Nvidia get hacked - although the latter incident may have been due to a South American ransomware group.
This week, satellite operator Viasat services went down in Eastern Europe, potentially due to a distributed denial of service (DDoS) attack.