Three people have been arrested in Noida, India, for running an illegal telephone exchange.
The switchboard was located in section 132 of the city and was reportedly used to illegally connect international calls to Indian numbers via Voice Over Internet Protocol (VoIP)-based bypass systems.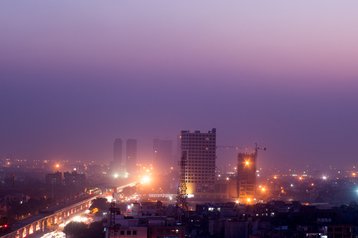 VoIP systems convert your voice into a digital signal that travels over the Internet, before switching back to a telephone signal at the receiving end. Illegal telephone exchanges could be used to enable telephoning with a local number that has no physical address, preventing criminals from being tracked.
"The UP Special Task Force had received information about an illegal telephone exchange operating from Noida. During the investigation, the police traced the server of this exchange and traced it to a location in Sector 132 here," said additional superintendent of Police (STF) Raj Kumar Mishra.
"Officials of the Department of Telecommunications and Tata Tele Services were roped in for verification following which three accused were also arrested from Sify Data Center in Block B of Sector 132," Mishra added.
Among those arrested was Ashutosh Bora, a cricketer who previously represented Jharkhand in the Ranji Trophy. Bora allegedly put down his 'failed career' as the trigger for his indulging in 'thuggery.' He has also been accused of duping younger players and pretending he would get them to play cricket in the Ranji Trophy and Indian Premier League.
Bora was arrested in 2021 for forgery and cheating.
The other two individuals arrested include Abhishek Shrivastava and Mohammad Shoib.
The occurrence of illegal telephone exchanges is not rare. Just today another Noida exchange, this time in industrial sector 2, was busted and resulted in one arrest. Noida is a fast-growing digital hub, with several major companies either operating or planning data center developments around the city including Adani Enterprises, STT GDC, NTT, Sify Technologies, and CapitaLand among others.
Opened in 2013, Sify's DEL01 data center in Noida has capacity for 2,100 racks and 16MW. The site is expandable to 75MW.