Singaporean real estate group CapitaLand is planning to develop data centers in at least five markets across India.
"We are looking to set up data centers in Mumbai, Hyderabad, Chennai, Bengaluru, and Noida," Surajit Chatterjee, managing director, CapitaLand Investment, Data Centre India Group told W.Media this week.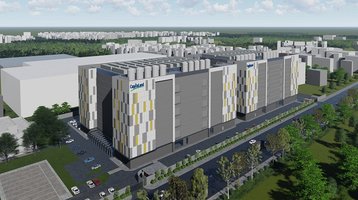 While its development in Navi Mumbai is public knowledge and its plans in Chennai have previously been reported on, CapitaLand's interest in Hyderabad, Bengaluru, and Noida has not been disclosed before.
"We will be provisioning a chain of world-class hyperscale-designed facilities that would support and boost the local digital economy and transformation strategies of large enterprises across verticals," said Chatterjee. CapitaLand India will develop all these projects on its own to ensure control over the design and quality of the infrastructure.
Last year CapitaLand-owned Ascendas India Trust announced plans to build its first data center campus in India. The campus in Airoli, Navi Mumbai, will comprise two buildings; the first building will comprise 325,000 sq ft and is scheduled to be ready by Q2 2024. The 6.6-acre greenfield site will be developed in phases up to 575,000 sq ft (53,400 sqm) and 90MW when fully built up.
The company has also previously signed a Memorandum of Understanding with the Tamil Nadu government to build data centers in and around Chennai. Singapore-based real estate firm CapitaLand is reportedly investing 1200 crore ($160.7 million) in a facility in the Ambattur area, west of Chennai.
In January 2021 it was reported by Business Standard that CapitaLand was to partner with Shapoorji Pallonji Investment Advisors, the private equity arm of Indian conglomerate Shapoorji Pallonji Group, to develop data centers. It was reported the two companies would invest up to $5 billion over the next five years with initial investment focused on a five-acre plot in the Ambattur area of Chennai.
In April 2021, CapitaLand has acquired its first data centers in China, acquiring a campus in Shanghai for $564.5 million.