Chinese cloud and ecommerce firm Tencent has pledged to become carbon neutral by 2030.
The company said this week its plan to achieve carbon neutrality in its own operations and supply chain by no later than 2030 and committed to using green power for 100 percent of all electricity consumed by the end of the decade.
Tencent has also joined the Science-Based Carbon Targets initiative (SBTi) and plans to join RE100.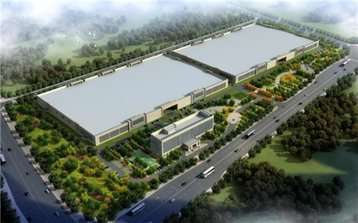 "It is Tencent's responsibility as a global technology leader to help the world achieve carbon neutrality, and it's also an essential part of our vision to use 'tech for good'," said Pony Ma, chairman and CEO of Tencent. "Not only do we believe this is the right thing to do for society, but we are eager to play our part as the global community progresses towards a carbon neutral and more sustainable future."
Tencent's cloud unit currently operates 24 availability zones across 12 regions outside of mainland China. The company its total emissions were equivalent to 5.111 million metric tons of carbon dioxide in 2021:
Scope 1 – direct greenhouse gas emissions – accounted for 0.4 percent of its total emissions.
Scope 2 – emissions from power generation for Tencent operations including data centers – accounted for 45.9 percent of total emissions.
Scope 3 – indirect emissions throughout the company's supply chain – accounted for 53.7 percent of total emissions.
According to an accompanying green report, Tencent has committed to purchasing 504 million kWh of renewable energy in 2022 and secured six wind and solar projects' annual partial generation capacity.
While many western cloud and data center companies have taken a large number of steps towards decarbonization, their Chinese counterparts are generally lagging. Greenpeace has repeatedly chastised Chinese technology firms including Tencent for their lack of sustainability targets and use of fossil fuels. However, progress is being made.
Last month Alibaba announced new sustainability targets and a 2030 target date for becoming carbon neutral. The cloud and eCommerce company has pledged to achieve carbon neutrality in its own operations by 2030 and introduced a Scope 3+ target to facilitate 1.5 gigatons of decarbonization by 2035.
In January 2021 Chindata became the first Chinese cloud and data center company to set a carbon-neutral target date. In August 2021 Baidu announced a $1 billion green bond offering it plans to use towards its environmental, social, and governance (ESG) initiatives.
While it cites the Chinese Government's target of becoming carbon neutral by 2060, JD hasn't set a firm target for its own operations, instead saying it will "strive to become a leading carbon-neutral corporation."
"JD committed to reducing its Greenhouse Gas (GHG) emissions 50 percent by 2030 compared with 2019," it said last year while announcing its new data centers will connect to district heating schemes