Alibaba has announced new sustainability targets and a 2030 target date for becoming carbon neutral.
The Chinese cloud and eCommerce company has pledged to achieve carbon neutrality in its own operations by 2030 and introduced a Scope 3+ target to facilitate 1.5 gigatons of decarbonization by 2035.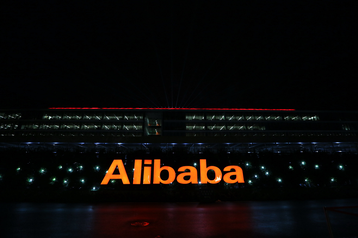 "We aspire to be a force for positive, innovative change in society. Our ESG strategy is predicated on our mission to be a good company that will live for 102 years and it is the vital foundation for Alibaba's future development," said Daniel Zhang, Chairman and CEO of Alibaba Group. "We will leverage our unique influence as a platform operator to mobilize actions and behavioral changes among consumers, merchants, and partners in China and around the world with our newly proposed Scope 3+ target of reducing 1.5 gigatons of carbon emissions by 2035."
Alibaba is aiming for carbon neutrality for Scope 1 and 2 emissions – i.e. direct and indirect emissions – by 2030, and has set a 50 percent carbon intensity reduction target for Scope 3 – i.e. emissions of the supply chain – by 2030 against a 2020 baseline. The Chinese company has also committed to joining the Science Based Targets initiative (SBTi). It aims to release its first ESG report later this year.
According to its Climate Report, in 2020, Alibaba's total GHG emissions were 9.514 million metric tons of CO2e; around a third of that is within Scope 2; indirect emissions from energy use, cooling, etc and includes its own data centers. More than half was attributed to Scope 3 emissions, which includes purchased electricity for leased data centers.
The company said its decarbonization initiatives will include leveraging energy-saving and efficiency-improving technologies to reduce emissions; actively transforming the energy structure with progressive use of renewables; and exploration of carbon removal initiatives. The company said its Zhejiang Renhe data center, opened in September 2020, has a power usage efficiency (PUE) as low as 1.09 through liquid cooling technologies. Its Zhangbei data center is now connected to a local district heating system to heat local greenhouses and has a rainwater collection system.
While many western cloud and data center companies have taken a large number of steps towards decarbonization, their Chinese counterparts are generally lagging. Greenpeace has repeatedly chastised Chinese technology firms including Alibaba for their lack of sustainability targets and use of fossil fuels.
Up until now, Chindata was one of the only Chinese cloud and data center companies to set a carbon-neutral target date. JD.com released its first ESG report last year; While it cited the Chinese Government's target of becoming carbon neutral by 2060, the company failed to set a firm target for its own operations, instead saying it will "strive to become a leading carbon-neutral corporation."
In August Baidu announced a $1 billion green bond offering it plans to use towards its environmental, social, and governance (ESG) initiatives.